All-in-one ERP solution for all company sizes
Why it's worth switching to an SAP system
The company from Walldorf in Baden-Württemberg is the market leader for ERP software and there are numerous reasons for this. Sap offers optimal support for all business processes for small and medium-sized enterprises as well as for corporations with the most important SAP applications SAP Business Suite and S/4 Hana. Additional SAP solutions for Customer Relationship Management (CRM), Product Lifecycle Management (PLM), Supply Chain Management (SCM) and Supplier Relationship Management (SRM) complete the portfolio.
By implementing a single standard software, many operations can be automated and manual input reduced to a minimum. In addition to the main product SAP ERP, which primarily serves enterprise resource planning, the company has developed additional modules over the years to cover other divisions and processes.
Sap Ariba Supplier Risk, for example, is an innovative supplier management program, while marketing activities can be captured very well with SAP Marketing Cloud. The provider also provides a special tool for human resources with SAP SuccessFactors Employee Central.
Due to the wide range of functions, many companies have difficulty exploiting the full potential of their solution. Often the time and know-how to implement the system correctly is lacking.
We at Munich Enterprise solve this problem with an extensive consulting offer. On request, we can help you adapt the different modules to your requirements.
Among other things, we use the ABAP component. This is an in-house programming language of SAP, which enables individual coding and functional enhancements.
In addition, we support our customers with useful add-ons to supplement and expand the technical capabilities of SAP software. SAP Mail is particularly noteworthy here, as it allows you to manage and send e-mails from within the SAP system.
SAP Modules and Applications
While most software vendors today rely on SaaS solutions provided by cloud service, SAP presents a so-called on-promises system. It is installed locally on the user's server. The following modules are available for you with an SAP ERP system:
FI = Finance
CO = Controlling
TR = Treasuring
EC = Enterprise Controlling
IM = Investment Management
PS = Project System
WF = Workflow
ECM = Enterprise Controlling Management
IS = Industry Solutions
SD = Sales Distribution
MM = Materials Management
PP = Production Planning
QM = Quality Management
PM = Plant Maintenance
HCM = Human Capital Management
BW = Business Warehouse
CRM = Customer Relation Management
FS = Financial Solutions
---
Would you like to switch to SAP as well?
Then contact us now.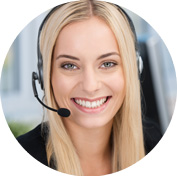 ---
Switch to SAP Mail
The benefits and what to look out for
transparent presentation of all company processes
A wide range of automation options
Saving time and resources
manual inputs are reduced to a minimum
Good usability
Despite the many advantages, you should bear in mind that a change cannot happen overnight and that a certain amount of time should be taken into account.
As a rule, it takes a while for the new processes and systems to be accepted and internalized by all employees.
Wir von munich enterprise helfen Ihnen, diese Phase der Umstrukturierung zu planen und stressfrei zu überbrücken. We look forward to hearingfrom you .