Monitoring SAP with HotM
Quickly detect errors and avoid interference


HotM SAP Monitoring Tools – the daily monitoring of SAP systems is one of the most important tasks for the base. Permanent information about the health of servers, systems, (RFC) connections, and applications is of fundamental importance. This SAP add-on monitors your ERP system automatically. It supports the basis in the monitoring, processing and administration of processes in the areas of system, database, runtime environment, jobs, IDoc, application and application log. The aim of SAP Monitoring is to ensure smooth operation of systems, processes and applications.
---
Why SAP System Monitoring
Detect, isolate and eliminate errors in a timely manner – monitor with plan
With the increasing networking of companies, systems and applications, companies and IT are facing major challenges. Even if you approach the topic of monitoring very conscientiously, reputational damage and loss of revenue quickly arise swells beyond the original incident. To add some salt to the wound, failures and errors can result in a loss of customers.
This means that a single, unplanned application error can cost not only your business thousands of euros, but also the loss of future potential revenue or revenue. Customer loyalty shifts quickly.
How do you simplify yourself in a complex world? To reduce the potential impact of a fault, it is best to avoid it. Easier said than done? Not necessarily. Much also depends on how well you can detect, isolate and diagnose potential problems.
Identify problems before they become critical – proactive and preventative
System Monitoring, Job Monitoring, Backup Monitoring and many more
Monitoring includes periodic monitoring tasks that should be part of system support. These are tasks that are designed to detect and resolve unexpected problems during operation.
Regular SAP Standard Monitoring includes, for example:
Accessibility System – Is the system online?
RFC Destinations TA: SM59 – Do the connectors to subsystems, such as CRM, Elster, Business Connector work?
ABAP Dump Analysis TA: ST22 – Are there any programs that cause run-time errors?
Job Monitoring TA: SM37 – Which jobs have been cancelled? Have there been errors in background processing?
Backup Monitoring TA: DB12 – Have the last backups been performed?
Database Assistant TA: DB50 – Is there enough space for data and logs?
In practice, however, many companies spend valuable time identifying and correcting faulty business processes and system states. For both the IT department and the department, the timely detection of error situations is a real challenge. Often the errors are detected late in IT and forwarded to the department afterwards. Valuable time passes.
---

How does SAP monitoringwork with Hot M?
You define alerts with the HotM Cockpit. These periodically check the system state. Faults are detected immediately and without any personnel effort. The special user interface makes it easy to define the filter criteria for each task.
With this tool, you can simplify and accelerate time-consuming routine activities.
The IT department and the department are relieved. Accelerate and improve process monitoring and correction with the HotM Add-On. With the distribution lists and the ease of use, activities are transferred from IT to the responsible department.
Functions
---
Define monitors to monitor the system
Creation of alerts in case of "faulty" system states
Rules: Easy maintenance of technical and content criteria
Test tool for the rulebook
Definition of distributors for sending e-mail for notification
Flexibility through user exits and badis
Alert: Logging, detailed results and editing
Components
---
Sys Monitor: Monitoring of system, interfaces, ABAP runtime environment, job monitoring, database, backup monitoring, storage parameter monitor
Sys Monitor Individual: Monitoring of any processes such as Banf Monitor, Order Monitoring, Goods Receipt Monitor, Contract Monitor, Confirmation Monitor Sales, Monitoring Sales Offers, Missing Parts
IDocMonitor: Monitoring of IDoc output and input
LogMonitor: Monitoring the SAP Application Log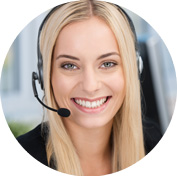 ---
What is included in the SAP Solution Hot M?
With HotM you get a "ready-to-run" add-on. It is easy and quick to install. You can do the configuration yourself. No additional components are required for software and service. The HotM SAP Monitoring transactions are easy to use. After a quick glance at the application documentation, you can simply add the so-called alerts yourself. This gives you an immediate solution to safely monitor and correct your processes. HotM System Monitor, which is system and interface monitoring, job monitoring, ST22 monitoring, database and backup monitoring in one package.
Want to learn more about the features of the HotM? Just make an appointment for a demo. We are happy to show you this add-on.
Services
Deploy transport for installation via the Transport Management System
Documentation for users
Update Management Support
Support Hotline, Helpdesk and Portal
Technical Data
Base – NetWeaver Application Server 7.00 (ABAP)
Developed with ABAP and with the integrated extension ABAP Objects
Compatible and tested for S/4 HANA technology 2019
---
Monitoring – the uncomfortable truth about the cost of IT downtime
Costs of IT downtime – Various studies demonstrate the high costs of downtime and errors in systems and processes. The focus is often on financial loss. In addition to measurable costs, there are also costs that may not be easy to quantify, but can have a significant impact on your business.
We believe that the benefits of regular monitoring of systems, processes, and interfaces are often underestimated. Let's take a quick look at downtime and its impact and cost.
What exactly is the downtime?
Ultimately, of course, it is a time when a system or interface is not fully or partially available. The nature and impact of downtime depends on several factors:
The number of affected users.
The parts of the system or the number of applications that have failed.
The importance of the systems concerned, in particular as they are related to loss of productivity or the prevention of access to essential services.
Any SLAs or industry standards that need to be met.
What are the effects of IT downtime and disruption?
In the event of downtime, the system and employees cannot perform the agreed work. Damages: Productivity losses, liability, reputational damage and customer losses.
What are the costs of this IT downtime and disruption?
For this purpose, you will find various calculators in the network. We have tried to pick out the essential cost elements and create a formula from them.
Costs of interruption = Cost of recovery + Lost productivity + Liability (SLA) + Lost revenue + Intangible costs (decreasing customer confidence, brand is affected, loss of reputation and loyalty, loss of Employee trust, resources deducted from mission-critical projects to address the impact of IT outages)
So if you take your time and take a look at the various studies – or even create your own calculation – you will quickly find that it is definitely worth keeping a small amount around the damage as low as possible. So: Either recognize the error in a timely manner or preferably not let it arise in the first place.
---
CCMS, Solution Manager, OpenSource and other approaches
Monitoring of SAP is possible with numerous different tools. However, the configuration and setup of these tools is usually very complex.
SAP announced the departure of CCMS (Computer Center Management System) many years ago. The monitoring approaches of the Solution Manager are even more complicated and rather something for professional hosts. The complexity can of course be increased by the additional use of an open source software such as Nagios.
---
HotM Monitoring – Reduce administrative activities and accelerate processes
Secure monitoring – Improving service
Our monitor solutions can proactively detect problems before they escalate. Monitoring provides 24/7 monitoring. Automated e-mail alerts inform your IT team when problems occur, so they can respond to errors immediately.
Accelerate and improve process monitoring and correction with the HotM Add-On. With the distribution lists and the ease of use, activities are transferred from IT to the responsible department.
With the HotM SAP System Monitor, you always know whether processes, interfaces and systems run without errors. The HotM Cockpit can be used to easily define monitors for process monitoring. These monitors contain a content and technical set of rules for periodic monitoring. System monitoring monitors ensure the availability and performance of the systems.
Defined system states are detected immediately. The responsible users are then automatically informed by e-mail using a so-called alert. In order to speed up the error correction, a jump is made from the e-mail to the respective application. You define the rules for recognizing and distributing messages according to your individual requirements.
With timely error detection, HotM reduces delays in your business processes. Faulty system states are detected in a timely manner and can be corrected immediately.
With these add-ons, many organizations experience a significant simplification in monitoring their business processes. For the growing complexity in the infrastructure, you need simple, powerful tools for SAP Performance Monitoring and SAP Technical Monitoring. For this purpose, we have developed the HotM SAP Monitoring Tools. See the power of this application as part of a live product demo on the web. Get in touch with us right away.
Would you like more information about SAP monitoring? When do you just call us. We look forward to seeing you.
Other interesting links: SAP Mail add-ons, mailcenter and consulting