Our Company
The munich enterprise software® GmbH, based in Munich, was founded in 2005 by SAP collaborations. With our product MailCenter and our consulting expertise we have developed ourselves over the past few years into a renowned company that represents a number of successful SAP projects in medium-sized companies.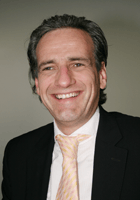 Michael Struck | CEO
Michael Struck is a member of management at mes – munich enterprise software. After working as a Senior Solution Consultant at itelligence and SAP Steeb – a company by SAP AG, he is since 2005 the senior management of mes. He is responsible for sales.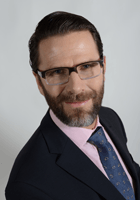 Thilo Kiefer | CEO
Thilo Kiefer is a member of management at mes – munich enterprise software. After working as an IT project manager at Siemens and ASCOM as well as SAP Senior Solution Consultant at SAP Steeb – a company by SAP AG – he belongs since 2005 to the management of mes. He is responsible for business development and portfolio and product management.
Facts – the most important stages in our History
2018 Expansion MailCenter to SMS Add-In
2017 Launch of the SAP add-on – HotM
2016 Expansion MailCenter to SAP Outlook Add-In, conversion and archiving
2013 Relaunch of SAP Add-ons – MailCenter V 3.1
2011 Development of SMART approach for process optimization
2010 mes becomes a SAP EBM Partner
2010 Change of name to munich enterprise software® GmbH
2008 Expansion of the product portfolio to the flexible mail delivery from SAP
2007 First projects in the Netherlands, Italy and the UK
2005 Partnership with SAP Steeb
2005 Change of name to SKPnet GmbH
2005 Establishment of SK & P Gbr in Munich Solln
Philosophie
Our motivation is your success!
Vision
As a leading SAP consulting company in our region, we are strengthening the position of our medium-sized customers in the global competition in a partnership.
Mission
An essential criterion for our success is achieving the highest possible customer satisfaction
We always focus on your future
Good employees are the foundation for our success
Continuous process optimization allows us to improve your competitive situation
Our experience is your profit
Safe • fast • competent: we offer simple and efficient solutions
Mottos
Every person is unique and valuable.
Our company culture is based on mutual appreciation. It is connected to respect, esteem, goodwill and acceptance. It expresses itself in interest, attention and friendliness.
The motivation, competence and efficiency of all employees ensure our lasting success.
We proactively shape our future and look at changes as opportunities.
To our clients we always remain a reliable partner.
We try to see requirements and solutions in a global view.
Our goal is to maximize the benefit to our customers.
For each of our clients we select the employee who will provide them with the best service.