SAP Mail Transactions
SAPconnect & Transmission Contracts – Status: SAP ERP 6.0 EHP8 SP15
Transaction
Meaning
SCOT SAPconnect – Administration
Transaction code SCOT is an SAPconnect management tool that provides a standard interface for external communication that supports sending via telecommunications services such as FAX, text messages (pager/SMS), Internet mail and X.400, as well as sending to printers and between different SAP systems. This allows external communication components to be connected to the SAP system. SAPconnect establishes a direct connection to the Internet via the SMTP plug-in of the SAP Web Application Server. This allows you to send and receive Internet mails, faxes and SMS (pager/SMS) directly without having to use additional external communication systems.
SOIN Incoming Send Jobs (SMTP)
The overview of incoming send requests (transaction SOIN or SOADM => Administration => Inbound Send Requests) displays all messages received by SAPconnect. Depending on the selected selection criteria, the program displays send requests received by SAPconnect.

It is also possible to display the MIME version in transaction SOIN. This shows how an e-mail is received by the SAP system.

SO50 Rules for distributing incoming e-mail
You can edit the processing of incoming messages yourself. to do this you must enter an inbound processing rule (transaction so50) and create a class that has implemented the interface IF_INBOUND_EXIT_BCS (exit for inbound processing)
SODIS Mandatory information management
You want to activate mandatory information management via the system settings. For e-mails and fax documents sent via SAPconnect and the SMTP plugin, the mandatory information for corporate communication is maintained here.
SBCS_REORG Reorganization of documents and send orders
Reorganization of the document or send order data generated by Business Communication Services (BCS). Depending on the settings under "Reorganization Mode", the transaction deletes documents with send jobs or documents that do not belong to a send job.

Documents or send jobs that are still in use are not deleted.

SBWP SAP Business Workplace
SOSB Overview Of Send Jobs (Users)
Transaction SOSB can be used for a user to view their own send requests. Note 836463 – Transactions SOSB and SOSG: Display and Hide Functions – describes the parameters that can be used to restrict and add certain functions of SOSG to SOSB.
SOSG Overview Of Send Jobs (Groups)
Transaction SOSG can be used for a user to select sending requests from specific users or groups. This transaction is similar to SOST, but there are additional authorization checks that are controlled with the authorization object S_OC_SOSG. See Note 603382.
SOSA SAPconnect Send Jobs
Overview of send jobs that allows you to view and manage all messages sent through SAPconnect.
SOST SAPconnect Send Jobs
Overview of send jobs that allows you to view and manage all messages sent through SAPconnect.
SOSV SAPconnect Send Jobs
To access the SOST and SOSV transactions, a user must have an admin authorization in the authorization object S_OC_ROLE. See Note 124025.
Do you have any questions about SAP Mail?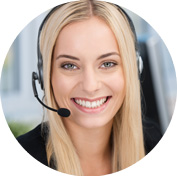 ---
---
Products SAP Mail – MailCenter
---
Products SAP Monitoring – HotM
---