What does XRechnung mean?
Transfer of an EU standard to the national standard

Xrechnung
Xrechnung – In Germany, it is estimated that more than 30 billion invoices are sent by post each year. The origin of the X-bill is the european Commission's efforts to promote e-procurement. Directive 2014/55/EU on electronic invoicing for public contracts will be adopted as early as 2014. The aim is to make all contracting authorities obliged to accept and process invoices electronically using Europe-wide procurement procedures. The idea is that the transition to electronic invoices, which can be processed automatically, can save significant costs on the part of the public administration.
The European standard EN16931 for electronic invoicing is produced by the CEN/TC 434 Committee of the European Standardisation Body CEN. In March 2017, member states adopted the first two parts of the standard. This was a necessary precondition for the completion of the national standard Xrechnung.
What exactly is the X-bill? When is this invoice format mandatory? How can Xinvoices be created and what is the difference to ZUGFeRD? The answers to these questions, what to consider and how you can make the changeover, can be found here.
---
Electronic invoice formats and standards
Unstructured data formats: Invoicing in .pdf-, .jpg or .tif format
Structured data formats: XML, EDI, XRechnung
Hybrid data formats: PDF/A, ZUGFeRD
Transmission channels: e-mail, DE-mail, e-mail or web download
The X-bill
Standard in Germany for contracting authorities
The X invoice is a special e-invoice. This applies in Germany to electronic invoice transmission for public contracts by default. According to the E-Invoice Regulation, billers who are subject to this e-invoice obligation must submit electronic invoices as X invoices. The Xinvoice is defined by law as the German standard. This standard meets the requirements of the European CEN data model 100 percent.
The mandatory dispatch of e-invoices for public contracts (B2G sector) is also intended to set the way for business transactions between companies (B2B sector) in the direction of electronic ones. In the case of electronic invoice exchange, xinvoices in XML data format and hybrid invoices according to the ZUGFeRD standard prove themselves due to legal provisions.
Invoicing

XInvoice as mandatory from 2020

From November 27, 2020, all contractors supplying goods or services to the Confederation will be required to prepare e-invoices in the structured formats of the X-invoice. This means that public contractors in Germany can only send electronic invoices (Xinvoices) to the federal authorities. Other types of invoicing are no longer allowed. Only these invoices will be accepted in the future.

The obligation to prepare and submit xinvoices from 27 November 2020 is the result of the requirements of EU Directive 2014/55/EU and the E-Invoice Regulation adopted by the Confederation in implementation of EU rules. With the exception of a few exceptions, such as the small limit and special security arrangements, this obligation applies without restriction. Conversely, contracting authorities must accept these e-invoices from certain reference dates. This has been the case for the highest federal authorities and constitutional bodies of the federal government since 27 November 2018. All other institutions that are recipients of the invoice within the meaning of the Federal E-Rech-VO shall observe 27 November 2019 as the cut-off date. In the period up to 2020, the contracting authorities of the Länder and municipal clients will also follow.
What do Xbills look like?
From the user's point of view, an X-bill is a data exchange model that provides all data to the invoice in a structured manner as an XML format. It is a semantic data model that maps all legally binding contents of an invoice and serves machine processing. This means that X-bills contain all general mandatory information of an invoice in accordance with Section 14 UStG and all special components of an e-invoice in accordance with Section 5 E-Rech-VO. This German data exchange standard can be implemented as a technology-neutral format in IT solutions and is purely machine-readable. From July 1, 2019 to December 30, 2019, XInvoice version 1.2.0 will apply. From January 1, 2020, the new version 1.2.1 will be available for XBills.
Software for XBills
Companies supplying to contracting authorities must create the necessary conditions to be able to draw up Xinvoices by 27 November 2020 at the latest. Until then, you have time to prepare for electronic invoice shipment and to switch to appropriate software solutions for Xinvoices. This new type of managementrequires adjustments to the technical systems and in-house processes in the invoicing process. The obligation to invoice deliveries for contracting authorities applies to companies of all sizes.
The obligation to create e-invoices affects not only the suppliers themselves, but also those providers that offer software solutions for invoicing. It is part of their remit to develop software for the XRechnung and to provide the necessary functions for the production and transmission of such invoices. Providers have designed conversion solutions for the creation of e-invoices that convert traditional invoices into X invoices. Many companies that need to create Xinvoices use classic ERP systems from manufacturers such as SAP, Microsoft, or Oracle. For the import and export of data, the systems have standardized interfaces that provide the basis for conversion to other formats. By using a suitable conversion solution, companies can convert invoices created in ERP export format to X invoices. The reverse conversion process is also possible.
Electronic invoicing in SAP
X Create and editinvoices
munich enterprise software has developed a solution to create Xinvoices directly in the SAP ERP system. This allows invoices to be sent according to the German XInvoice format to be generated immediately during invoicing with SAP. Companies that work with SAP can easily install the SAP Add-In, which converts an SAP invoice into an XML invoice. The software solution for Xcalculations is modular and therefore allows individual components to be used. This allows an adjustment in terms of functionalities and prices. In addition, the software for X-bills can be implemented into the existing IT system of the company according to the individual requirements.
Software solutions for Xcalculations offer these functionalities in particular:
Create XCalculations: The user can generate Xinvoices in XML file format from the SAP ERP system.
Validate XInvoices: One functionality is to check Xinvoices for the correct file format and full invoice content. This validation tool is a good tool for sending X invoices to the public administration.
X Converting and editing invoices: To enable employees to process X invoices, there is another function module for SAP users. This allows the XML invoice file to be converted to a PDF or HTML file. These converted invoice files are displayed in a viewer.
Invoice outbox: In an invoice source book, users see both the X invoices and the ZUGFeRD invoices and PDF files in an overview. You can view the electronic invoices with the SAP solution as a PDF file or HTML page. It is also possible to upload file attachments. In addition, the route identification number can be inserted directly before the invoice is dispatched. The electronic invoice is released either manually or automatically for shipping.
XSend invoices: Various channels are available for the transmission of Xinvoices. This includes sending invoices by e-mail, uploading an online form and fully automatic transmission via web services (PEPPOL) with an EDI service provider.
Ways to transfer the X-invoice
In Germany, the usual way to transfer the X invoice is to send by e-mail. For companies that send a large number of e-invoices, PEPPOL is a variant that also proves itself in the B2B sector. Once connected to this web service, the company can submit invoices to any PEPPOL participant worldwide. This applies to both public authorities and companies.
Difference XInvoice Standard and ZUGFeRD
The main difference between the XInvoice Data Model and ZUGFeRD is that XCalculations are pure XML files for machine processing. In contrast, a ZUGFeRD invoice is also readable by humans. Documents based on this hybrid data model contain a human-usable PDF filein addition to the structured electronic file. They can be delivered by e-mail. The invoice recipient receives a PDF document to which the XML file is attached. It can print the invoice as a PDF file and insert it into the system as an XML file. The ZUGFeRD 2.0 version fully complies with the requirements of EU standard 16931 and can therefore also be used for sending invoices to contracting authorities.
Another difference between the XInvoice Standard and ZUGFeRD is in the area of use. XInvoices are the legal invoice format for public administration contracts. Thus, the X-invoice data model is mainly used in the B2G (Business to Government) sector. In contrast, many companies in the B2B sector prefer the FORMAT ZUGFeRD. ZUGFeRD enables an optimized exchange of invoices between companies and is also suitable for small and medium-sized enterprises that are not tech-savvy. Since ZUGFeRD additionally provides the invoice data as an image part in the PDF, companies that do not have automated invoice processing can also receive such invoices. Conversely, those companies that process invoices largely automatically transfer the invoice data of the XML data into their systems. Due to the hybrid structure (XML and PDF document), all invoice recipients can use ZUGFeRD ideally.
Accounting and ERP software vendors develop specialized application solutions that allow companies to create and process ZUGFeRD invoices as part of traditional software. It is also possible to implement ZUGFeRD in company-specific software solutions. Of course, we also have the right add-on for SAP.
---
Do you have questions or would you like an SAP System Demo?
We would be happy to advise you in a personal conversation.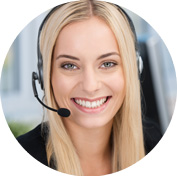 ---
Products SAP Mail – MailCenter
---
Products SAP Monitoring – HotM
---
More blog posts
https://www.munich-enterprise.com/img/munich-enterprise-software-white.png
0
0
PR@mes
https://www.munich-enterprise.com/img/munich-enterprise-software-white.png
PR@mes
2019-12-11 15:57:57
2020-05-22 11:07:49
E-invoice – electronic invoice
https://www.munich-enterprise.com/img/munich-enterprise-software-white.png
0
0
PR@mes
https://www.munich-enterprise.com/img/munich-enterprise-software-white.png
PR@mes
2019-12-06 21:00:19
2020-05-19 13:59:41
XInvoice Standard
https://www.munich-enterprise.com/img/munich-enterprise-software-white.png
0
0
PR@mes
https://www.munich-enterprise.com/img/munich-enterprise-software-white.png
PR@mes
2019-11-15 14:44:45
2020-05-22 11:07:59
Adobe LifeCycle Designer