What is SAP Fiori?
The SAP Fiori architecture is SAP's new approach to renewing the user experience and updating specialist functions for companies. This is more than just a technology. Rather, it is a completely new concept, with design in the foreground. Basically, you could also say that Fiori progamms are UX-driven apps. These apps are equally suitable for desktop, PC tablet and smartphones.
According to SAP, each new product is converted to the modern design of SAP Fiori. The goal is to provide SAP users with a consistent, end-to-end experience. At the beginning of 2019, more than 10,000 SAP Fiori apps were already available. According to SAP, Fiori is expected to be able to reduce development costs above 80 in front-end development.
How did SAP Fiori come into being?
Basically, THE experience gained by SAP in recent decades has laid the foundation for Fiori. These experiences have been incorporated into a set of rules. The first 25 apps were introduced at Sapphire 2013.
SAP Fiori Guidelines
What are the main principles of SAP Fiori? The SAP surveys and subsequent analyses have resulted in five central rules for the future design of applications. Applications based on this concept must be role-based, adaptable, simple, consistent, and engaging. Since February 2019, another important component has been added to the principles of its principles. Discussed support for a Conversational User Experience.
SAP Fiori Launchpad
What is the Fiori Launchpad?
The Fiori Launchpad is the central tool for managing, displaying and operating the apps. The launchpad is, so to speak, the framework application of SAP Fiori. It can be used with the following clients: Web Browser, SAP Fiori Client and SAP Business Client. Important Fiori transactions are:
Fiori Launchpad Transactions
SAP Fiori Launchpad – Transaction: /UI2/FLP
Launchpad Customizing – Transaction: LPD_CUST
Fiori Lpd. Designer (client over.) – Transaction: /UI2/FLPD_CUST
Fiori Lpd. Designer (clientabh.) – Transaction: /UI2/FLPD_CONF
SAP Fiori Launchpad – Checks – Transaction: /UI2/FLC
SAP Fiori Apps
Different types of apps
SAP basically distinguishes between transnational apps, analytical apps and fact sheet apps. All of these apps are developed on the basis of SAPUI5.
Transactional apps:These apps perform transactional tasks, such as creating an absence request for an employee. They allow SAP users to carry out transactions on mobile devices, tablets or desktop computers. Transactional apps provide simplified views of existing business processes and solutions.
Analytical apps: Complex figures of organizational units are evaluated and clearly summarized as key figures. The user benefits from graphical and quickly detectable access to the complex numbers.
Info sheet Apps: These apps are used to represent core business goals or KPIs. Information sheets can only be run on an SAP HANA database. Factsheet and Contextual Navigation – Drill-down functions provide more detailed information about objects. For example, navigate from a job factsheet to individual job components.
For app development, the following approaches are still central to: OData, Jason, XML, HTML 5, JavaScript, and HTTP(S) with Rest.
FAQ SAP Fiori Apps
Question: What types of applications are available in SAP Fiori?
Answer: There are transactional and analytical applications as well as fact sheets.
Question: Which SAP technologies are available in each SAP Fiori app?
Answer: SAPUI5 and SAP Gateway are used in every SAP Fiori application.
Question: What types of applications do the SAP Hana database require?
Answer: Analytical applications and fact sheets require the SAP Hana database.
Question: Which applications belong to the SAP Fiori Elements?
Answer: SAP Fiori Elements include Listreport, Object Page, Overview Page, Analytitical List Page, and Worklist.
Question: Which applications are meant by the term Legacy Apps?
Answer: The term Legacy Apps refers to abAP transactions and Web Dynpro ABAP applications.
---
Do you have questions or would you like an SAP System Demo?
We would be happy to advise you in a personal conversation.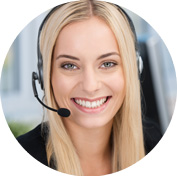 ---
Products SAP Mail – MailCenter
---
Products SAP Monitoring – HotM
---
More blog posts