1. Our procedure model
Our procedure model organizes the project process into different phases. Each of these phases is associated with appropriate methods.
Rigid and bureaucratic models of action are not suitable for successfully completing today's projects under guarantee. Combining traditional methods with modern approaches is the right approach for the targeted solution of complex tasks.
In this article we would like to briefly present our procedure model. This gives you an idea of how we approach projects. If you have any questions, please do not hesitate to contact us.
---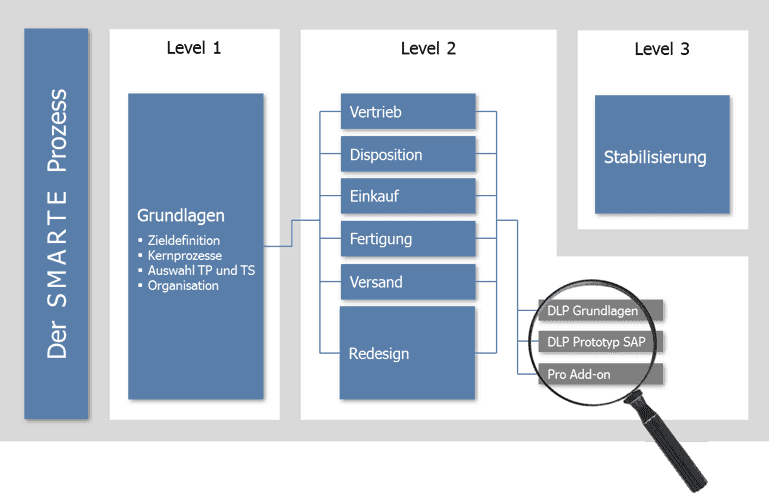 2. Vorgehensmodell – Warum?
Projekte müssen im Hinblick auf Qualität, Termin und Kosten erfolgreich umgesetzt werden. Hierfür werden Vorgehensmodelle eingesetzt, die der Steuerung und der Strukturierung von Projekten dienen. Dabei werden komplexe Aufgaben nach standardisierten, bekannten und bewährten Vorgehensmethoden abgearbeitet.
Aufgrund der Unterschiede von Projekten hinsichtlich Art und Umfang, kann kein einheitliches, starres Vorgehensmodell eingesetzt werden. Generell läßt sich eine Unterteilung der Vorgehensmodelle in agile und allgemeine Modelle vornehmen.
Wir von munich enterprise software werden neuartigen, komplexen und dynamischen Projekten mit einem agilen Ansatz gerecht. Dieser stellt besonders den Faktor "Mensch" und seine zwischenmenschlichen Beziehungen in den Mittelpunkt.
Um eine nachhaltige Wirksamkeit und Effizienz zu erreichen, wird unser Vorgehensmodell an die kundenindividuelle Projektsituation angepasst.
Maßschneiderung heißt hier der Schlüssel zum Erfolg. Dies beinhaltet:
Gemeinsame Planung der Prozessphasen
Abgestimmte Auswahl geeigneter Methoden
Konforme Zeitplanung
Sicherstellung der Kommunikation als Basis des Projekterfolges
Verteilung von Last, Verantwortung und Wissen auf das gesamte Team
munich enterprise software verwendet das Vorgehensmodell, um:
Immer gleiche Abläufe zu gewährleisten
Fehler im Vorfeld zu vermeiden
Von den Erfahrungen der vergangenen Jahre zu profitieren
3. Die 6 Phasen des Vorgehensmodells
Unser Vorgehensmodell gliedert sich in 6Phasen, die von 5 Workstreams begleitet werden:
Initialisierung: Abstimmung über die Idee des Projektes; Übereinkunft, dass ein Projekt aufgesetzt wird; Zieldefinition; Festlegung des Projektrahmens
Analyse: Aufnahme und Analyse der Anforderungen; Beschreibung der Prozessabläufe
Design: Definition der Lösung
Realisierung: Umsetzung der Lösung
Test: Überprüfung und Test der realisierten Lösung; Betrachtung des Zusammenspiels
Anwendung: Produktivsetzung
4. Die 5 Workstreams
Eine ganzheitliche Betrachtung unterschiedlicher Workstreams garantiert den Projekterfolg. Workstreams definieren Arbeitsbereiche, die von einem bestimmten Team bearbeitet werden. Im Rahmen des m/e/s Vorgehensmodells werden folgende 5Workstreams unterschieden:
Projektmanagement: Phasenübergreifender Workstream, der den gesamten
Lebenszyklus des Projektes überspannt und den Projekterfolg sicherstellt
Prozess und Organisation: Aufnahme und Definition von Prozessen, Aufsetzen der relevanten Organisation
Anwendung: Aufgaben und Ziele zur Analyse, Design, Umsetzung und Test
Infrastruktur:  Bereitstellung der entsprechenden Infrastruktur zur Unterstützung des Workstreams "Anwendung" über alle Phasen hinweg
Training & Support: Übergreifender Support, Erstellung und Kommunikation von Schulungsunterlagen
5. Methoden und Werkzeuge
Methoden: Beobachtung, Strukturierte Interviews, Fragebogen, SWOT, Benchmark, ABC-Analysen, CPM, Wertstromanalyse, Kosten-Nutzen-Analyse, Lean Production, SCOR, SCRUM, Feedback, Kreative Methoden wie Brainstorming, Brainwriting, 6-3-5
Werkzeuge: SAP–PS, MS Project, Visio, MS Office, Mindmap
6. Projekttypen
munich enterprise software unterscheidet zwischen folgenden Projekttypen:
IT-Projekt
Projekt zur Prozessoptimierung
Der Unterschied zwischen IT-und Prozessoptimierungsprojekten liegt in folgenden Punkten:
Ziel (-formulierung)
Messbarkeit
Iteratives Vorgehen
Fokus
---
Sie haben Fragen oder möchten eine SAP System Demo?
Gerne beraten wir Sie in einem persönlichen Gespräch.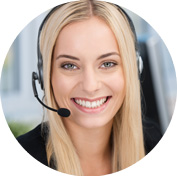 ---
Produkte SAP Mail – MailCenter
---
Produkte SAP Monitoring – HotM
---
Weitere Blogbeiträge